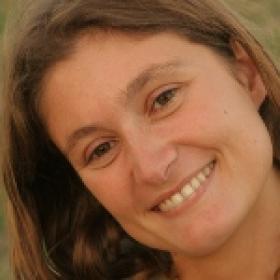 My research activities are anchored in community ecology, behavioural ecology, spatial ecology and conservation ecology. I study interspecific interactions, their role in the functioning of communities, and consequences of human activities and global changes on these interactions.
I study interspecific interactions in communities of African large mammals.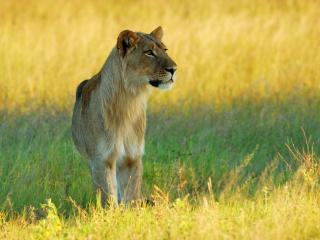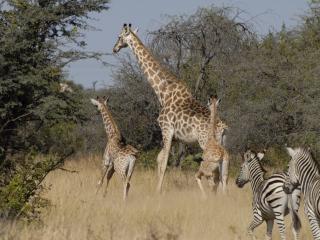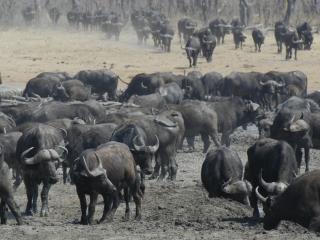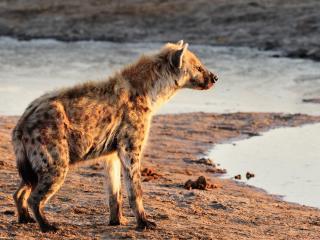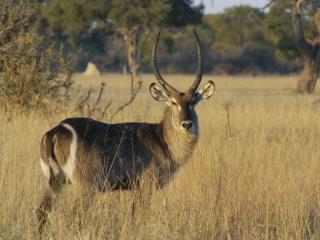 I am particularly interested by :
Predator-prey interactions

Intraguild carnivore interactions

Interactions between elephants and other large herbivores

The role of scavenging and the interaction between scavenging and active hunting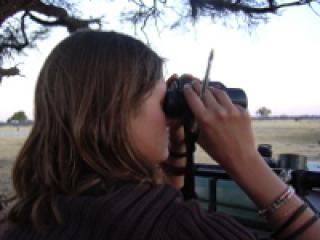 Most of my research is carried out in Hwange National Park, Zimbabwe, a CNRS Long-Term Socio-Ecological Research (LTSER) site, and I recently started to work in Hluhluwe-iMfolozi Park and Madikwe Game Reserve in South Africa. My research is mostly empirical (behavioural observations, use of GPS collars, camera trapping, field experiments). I strongly collaborate with the Wildlife Conservation Research Unit (WildCRU) at Oxford University, and more recently with the Wildlife Ecology Lab at Nelson Mandela University.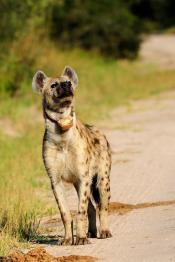 In particular, I study the mechanisms underlying habitat selection, movements and foraging strategies of large herbivores and carnivores. In this context, I am particularly interested in the link between individual behaviour and the functioning of populations, communities and food webs. Ultimately, I am trying to take into account the multi-species context of savanna ecosystems by considering the effects of predator-predator interactions and the composition of prey community in foraging strategies, space use and movements of animals.
Finally, I try to understand how human activities inside protected areas (e.g. water management), outside protected areas (e.g. trophy hunting), and climate changes shape the network of interspecific interactions. In a research project funded by the ANR, I am studying the role of climatic and environmental conditions on the hunting success of African large carnivores.
PhD and Master students I had/have the chance and pleasure to (co)supervise (in chonological order) - Thanks to all!
Completed theses

Stéphanie Périquet
PhD thesis entitled: "Sharing the top: how do spotted hyaenas cope with lions?"

Nicolas Ferry
PhD thesis entitled: "Processes involved in the functioning of large mammal communities : the role of the African elephant in the ecology of predator-prey relationships"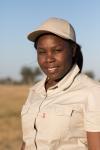 Moreangels Mbizah
PhD thesis entitled: "The effect of resource abundance and dispersion on the ecology of African lions in a semi-arid landscape"

Elise Say-Sallaz
PhD thesis entitled: "Ecology of predator-prey and predator-predator interactions in a multi-specific context"

Mellina Sidous
Master thesis: "Effects of management practices on the coupling between predator and prey population dynamics"
On going theses

Aïssa Morin
PhD thesis : "Responses of large mammal communities to anthropogenic activities: impacts of climate change, management practices and disturbance on interspecific interactions."

Elisa Sandoval-Seres
PhD thesis : "Impact of interspecific interactions on African wild dogs in an ecosystem with artificial perennial water provision"

Romain Dejeante
PhD thesis : "Role of sociality in space use of large mammals"
Terry-Lee Honiball
PhD thesis : "Social dynamic of spotted hyaena in fenced protected areas: implications for conservation management of a socially intelligent species"

Amauréé Jansen van Vuuren
PhD thesis: "The role of spotted and brown hyaenas activity hotspots on predator behaviour"

Teddy Chief Chikwane
Master thesis: "Role of large carcasses on the structure and funtioning of the vertebrate scavenger guild"
Publications
Display of 1 to 30 publications on 64 in total