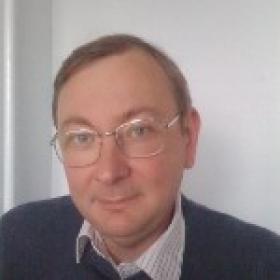 Publications
Display of 1 to 30 publications on 32 in total
A mathematical model to quantify the effects of platelet count, shear rate, and injury size on the initiation of blood coagulation under venous flow conditions
PLoS ONE . 15 ( 7 ) : e0235392
Collaboration between academics, small pharmaceutical company and patient organizations in the development of a new formulation of cysteamine in nephropathic cystinosis: A successful story
Therapie . 75 ( 2 ) : 169--173
Do non-steroidal anti-inflammatory drugs improve sport performance ? A meta-analysis of randomized trials Introduction
23e Congrès de la Société Française de Pharmacologie et de Thérapeutique (SFPT 2019) .
Immune system modelling in case of a septic shock
29TH EUROPEAN SYMPOSIUM ON COMPUTER AIDED PROCESS ENGINEERING, . : 1093-1098
A double-blind placebo-controlled randomised trial of omega-3 supplementation in children with moderate ADHD symptoms
European Child and Adolescent Psychiatry . 27 ( 3 ) : 377-384
Blockade of the renin-angiotensin-aldosterone system in patients with arrhythmogenic right ventricular dysplasia: A double-blind, multicenter, prospective, randomized, genotype-driven study (BRAVE study)
Mathematical model of T-cell lymphoblastic lymphoma: disease, treatment, cure or relapse of a virtual cohort of patients
Mathematical Medicine and Biology .
Conditions of microvessel occlusion for blood coagulation in flow
International Journal for Numerical Methods in Biomedical Engineering .
DOI: 10.1002/cnm.2850
Dynamic changes of depolarizing GABA in a computational model of epileptogenic brain: Insight for Dravet syndrome.
Experimental Neurology . 283 ( Pt A ) : 57-72
One-step partial or complete caries removal and bonding with antibacterial or traditional self-etch adhesives: study protocol for a randomized controlled trial
High Risk versus Proportional Benefit: Modelling Equitable Strategies in Cardiovascular Prevention
Physiologically based pharmacokinetic modelling of methotrexate and 6-mercaptopurine in adults and children. Part 2: 6-mercaptopurine and its interaction with methotrexate
Journal of Pharmacokinetics and Pharmacodynamics . 41 ( 2 ) : 173-185
Physiologically based pharmacokinetic modelling of methotrexate and 6-mercaptopurine in adults and children. Part 1: methotrexate
Journal of pharmacokinetics and pharmacodynamics . 41 : 159-71
A physiologically based pharmacokinetic model for Valproic acid in adults and children
European Journal of Pharmaceutical Sciences . 63 : 45-52
A Physiologically Based Pharmacokinetic Model for Clobazam and Stiripentol in Adults and Children
Pharmaceutical Research . 32 : 144-157
Methodological choices for the clinical development of medical devices
A methodological framework for drug development in rare diseases
Orphanet Journal of Rare Diseases . 9 ( 164 ) : 1-10
Determinants of torsades de pointes in older patients with drug-associated long QT syndrome: a case-control study
Drugs & aging . 31 : 601-9
Women Were Included Twice in a Meta-Analysis
American journal of medicine . 124 : e17-e17
The Global Risk Approach Should Be Better Applied in French Hypertensive Patients: A Comparison between Simulation and Observation Studies
Revisiting the level of evidence in randomized controlled clinical trials: A simulation approach
Contemporary Clinical Trials . 30(5) : 400-410
Revisiting the relationship between baseline risk and risk under treatment
Emerging Themes in Epidemiology . 6(1) : 1353-1360
SCORE should be preferred to Framingham to predict cardiovascular death in French population
European Journal of Cardiovascular Prevention and Rehabilitation . 16(5) : 609-615
New tools to measure discrepancy between prescribing practices and guideline recommendations
Journal of Evaluation in Clinical Practice . 13 : 639-646
A comparison of the NCEP-ATPIII IDF and AHA/NHLBI metabolic syndrome definitions with relation to early carotid atherosclerosis in subjects with hypercholesterolemia or at risk of CVD: Evidence for sex-specific differences
Atherosclerosis . 190 : 416-422
Evaluation of two evidence-based knowledge transfer interventions for physicians. A cluster randomized controlled factorial design trial: the CardioDAS study
Fundamental and Clinical Pharmacology . 21 : 631-641
Compliance-guided therapy : a new insight into the potential role of clinical pharmacologists.
Clinical Pharmacokinetics . 45 ( 1 ) : 95-104
How to measure non-consistency of medical practices with available evidence in therapeutics: a methodological framework
Fundamental and Clinical Pharmacology . 19 : 591-596
Anxiety and depression are associated with unhealthy lifestyle in patients at risk of cardiovascular disease
Atherosclerosis . 178 : 339-344
Depressive symptoms are associated with unhealthy lifestyles in hypertensive patients with the metabolic syndrome
Journal of Hypertension . 23 : 611-617