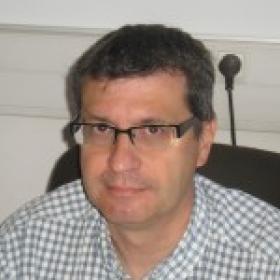 Publications
Display of 1 to 30 publications on 52 in total
Efficient spatial multi-state capture-recapture model to study natal dispersal. An application to the Alpine marmot.
Journal of Animal Ecology .
Revisiting giraffe photo-identification using deep learning and network analysis
Sex differences in adult lifespan and aging rates of mortality across wild mammals
Proceedings of the National Academy of Sciences of the United States of America . 117 ( 15 ) : 8546-8553
Early and Adult Social Environments Shape Sex-Specific Actuarial Senescence Patterns in a Cooperative Breeder
The American Naturalist .
Testing determinants of the annual individual fitness: an overall mean mixture model for de-lifing data
Methods in Ecology and Evolution . 9 : 668-680
Faithful or not: direct and indirect effects of climate on extra-pair paternities in a population of Alpine marmots
Proceedings of The Royal Society B-Biological Sciences . 283 : 20162240
Socially mediated effects of climate change decrease survival of hibernating Alpine marmots
Journal of Animal Ecology . 85 ( 3 ) : 761 - 773
Mate choice for neutral and MHC genetic characteristics in Alpine marmots: different targets in different contexts?
Ecology and Evolution . 6 ( 13 ) : 4243-4257
Large-scale genotyping of highly polymorphic loci by next-generation sequencing: how to overcome the challenges to reliably genotype individuals?
Heredity . 114 ( 5 ) : 485-493
Litter sex composition influences dominance status of Alpine marmots (Marmota marmota)
Oecologia . 179 ( 3 ) : 753-763
Sex-specific determinants of fitness in a social mammal
Paternity and Dominance Loss in Male Breeders: The Cost of Helpers in a Cooperatively Breeding Mammal
Evolution et typologie des régimes d'appariement.
Biologie évolutive . : 423-452
Coping with human disturbance: spatial and temporal tactics of the brown bear Ursus arctos
La sélection sexuelle
Biologie évolutive . 9782807302969 : 387-422
Mate change in a socially monogamous mammal: evidences support the "forced divorce" hypothesis
Behavioral Ecology . 22 ( 1 ) : 120-125
Social structure influences extra-pair paternity in socially monogamous mammals
Biology Letters . -- : D10-D15
Heterozygosity-Fitness Correlations Revealed By Neutral And Candidate Gene Markers In Roe Deer From A Long-Term Study
Evolution - International Journal of Organic Evolution . 63 ( 2 ) : 403-417
Age-specific effect of heterozygosity on survival in alpine marmots, Marmota marmota.
Molecular Ecology . 18 ( 7 ) : 1491-503
Heterozygosity-fitness correlations revealed by neutral and cadidate gene markers in roe deer from a long-term study
Evolution - International Journal of Organic Evolution . 63(2) : 403-417
Age-specific effect of heterozygosity on survival in alpine marmots Marmota marmota
Molecular Ecology . 18 : 1491-1503
Unexpected male choosiness for mates in a spider
Proceedings of the Royal Society B: Biological Sciences . 275 : 77-82
Importance of movement constraints in habitat selection studies
Ecological Modelling . 213 : 257-262
The genetic similarity between pair members influences the frequency of extrapair paternity in alpine marmots
Animal Behaviour . 76 : 87-95
Are extra-pair young better than within-pair young? A comparison of survival and dominance in alpine marmot
Journal of Animal Ecology . 76 : 771-781
Extra-pair paternity in alpine marmots Marmota marmota: genetic quality and genetic diversity effects
Behavioral Ecology and Sociobiology . 61 : 1081-1092
Litter size and fetal sex ratio adjustment in a highly polytocous species : the wild boar
Behavioral Ecology . 18 : 427-432
Extra-pair paternity in the monogamous alpine marmot (Marmota marmota): The roles of social setting and female mate choice
Behavioral Ecology and Sociobiology . 59 : 597-605
Genetic diversity-fitness correlation revealed by microsatellite analyses in European alpine marmots (Marmota marmota)
Conservation Genetics . 7 ( 3 ) : 371-382
Generation time: a reliable metric to measure life-history variation among mammalian populations
The American Naturalist . 166 : 119-123