The Pinsons MigRateurs association was created by LBBE doctoral students and aims to welcome newcomers and promote cohesion within the laboratory.
Our activities are mainly oriented towards non-permanents via mutual aid and scientific and social meetings, but we also propose various activities at the LBBE level.
All LBBE members can join the association!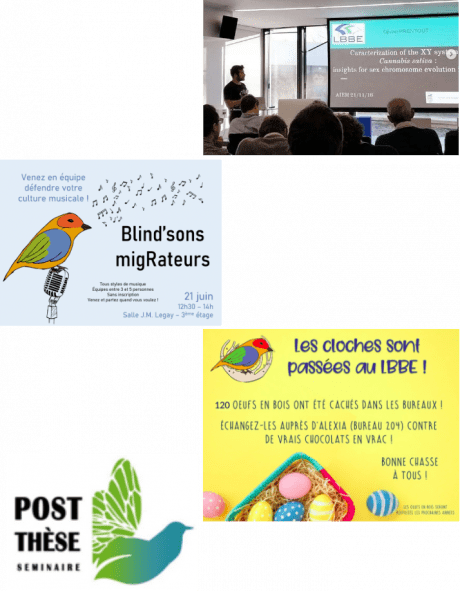 Our main missions:
Welcome of newcomers

Integration weekend

PhD students survival guide

Scientific animations

Social animations

Happy Hour
Advent enigmas calendar
Chocolate egg hunt
Blind'sons (music french day)

Professional integration

Biannual post-PhD seminar
Interested by an internship, doctorate or post-doctorate at the LBBE?
Contact us!
lespinsonsmigrateurs@gmail.com