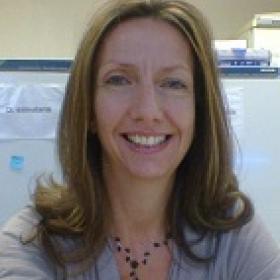 Janillon

Sonia

Technicienne

UCBL
Publications
Display of 1 to 7 publications on 7 in total
How consistent is RAD‐seq divergence with DNA‐barcode based clustering in insects?
Molecular Ecology Resources . 20 ( 5 ) : 1294-1298
An attempt to select non-genetic variation in resistance to starvation and reduced chill coma recovery time in Drosophila melanogaster
Specific Activation of an I-Like Element in Drosophila Interspecific Hybrids
Occurrence of arrhenotoky and thelytoky in a parasitic wasp Venturia canescens(Hymenoptera: Ichneumonidae): Effect of endosymbionts or existence of twodistinct reproductive modes?
European Journal of Entomology . 110 : 103-107
tirant, a newly discovered active endogenous retrovirus in Drosophila simulans.
Genomic environment influences the dynamics of the tirant LTR retrotransposon in Drosophila.
Inhibition of sex pheromone communications of Trichogramma Brassicae (Hymenoptera) by the insecticide chlorpyrifos
Environmental Toxicology and Chemistry . 17(6) : 1107-1113