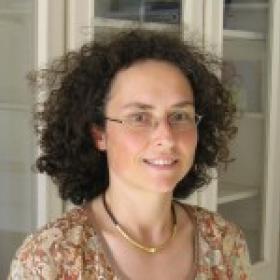 Publications
Display of 1 to 20 publications on 20 in total
Flower phenology as a disruptor of the fruiting dynamics in temperate oak species
Pollen limitation as a main driver of fruiting dynamics in oak populations
The ground plot counting method: A valid and reliable assessment tool for quantifying seed production in temperate oak forests?
Forest Ecology and Management . 430 : 143-149
Fruiting Strategies of Perennial Plants: A Resource Budget Model to Couple Mast Seeding to Pollination Efficiency and Resource Allocation Strategies
Revisiting the link between breeding effort and oxidative balance through field evaluation of two sympatric sibling insect species
Evolution - International Journal of Organic Evolution . 69 ( 3 ) : 815–822
DOI: 10.1111/evo.12586
Determining the instar of a weevil larva (Coleoptera: Curculionidae) using a parsimonious method
European Journal of Entomology . 111 ( 4 ) : 567-573
From Income to Capital Breeding: When Diversified Strategies Sustain Species Coexistence
PLoS ONE . 8 ( 9 ) : e76086
Endosymbiont diversity among sibling weevil species competing for the same resource
BMC Evolutionary Biology . 13 : 28
Putative endosymbiont-mediated coexistence of weevil sibling species competing with each other
7. International Symbiosis Society (ISS) Congress "The earth's vast symbiosphere" .
Contrasted breeding strategies in four sympatric sibling insect species: when a proovigenic and capital breeder copes with a stochastic environment
Functional Ecology . 26 ( 1 ) : 198-206
A handbook for uncovering the complete energetic budget in insects: the van Handel's method (1985) revisited
Physiological Entomology . 37 ( 3 ) : 295-302
Coexistence of Insect Species competing for a pulsed resource: toward a unified theory of biodiversity in fluctuating environments
PLoS ONE . 6 ( 3 ) : e18039
Identification at the larval stage of four Curculio species coexisting on oak trees using PCR-RFLP
Entomologia Experimentalis et Applicata . 138 : 77-82
Make Love Not War: When Should Less Competitive Males Choose Low-Quality but Defendable Females?
The American Naturalist . 175(6) : 650-661
Ecophysiological attributes of adult overwintering in insects: insights from a field study of the nut weevil, Curculio nucum
Physiological Entomology . 34 : 61-70
Unexpected male choosiness for mates in a spider
Proceedings of the Royal Society B: Biological Sciences . 275 : 77-82
Dynamic optimization over infinite-time horizon: Web-building strategy in an orb-weaving spider as a case study
Journal of Theoretical Biology . Volume 241 ( Issue 4 ) : Pages 725-733
Mate-guarding strategies and male competitive ability: results from a field study in an orb-weaving spider
Animal Behaviour . 71 : 1315-1322
Mate-guarding strategies and male competitive ability. Results from a field study in an orb-weaving spider.
Animal Behaviour . 71 : 1315-1323
Body mass-dependent cost of web-building behaviour in an orb weaving spider Zygiella x-notata
The Science of Nature Naturwissenschaften . 90 : 269-272