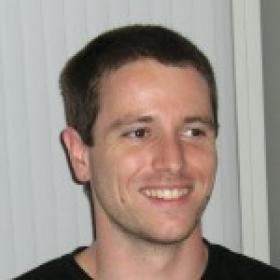 Publications
Display of 1 to 16 publications on 16 in total
Natural Selection beyond Life? A Workshop Report
Resource uptake and the evolution of moderately efficient enzymes
Molecular Biology and Evolution .
Hormonal pleiotropy and the evolution of allocation trade‐offs
Evolution - International Journal of Organic Evolution . 73 ( 4 ) : 661-674
DOI: 10.1111/evo.13693
(In)exhaustible Suppliers for Evolution? Epistatic Selection Tunes the Adaptive Potential of Nongenetic Inheritance
The Biased Evolution of Generation Time
Chapter eight - How host plant and fluctuating environments affect insect reproductive strategies?
Insect-Plant Interactions in a Crop Protection Perspective . 81 ( 1.ed. ) : 259-287
The Evolution of Bet Hedging in Response to Local Ecological Conditions
The American Naturalist . 184 : E1-E15
The role of epistasis in protein evolution
Compensatory evolution and the origins of innovations
GENETICS . 193 : 1209--1220
The evolution of genetic architectures underlying quantitative traits
Proceedings of The Royal Society B-Biological Sciences . 280 : 20131552
Influence of vector spatial dispersal on virulence evolution and prevalence of pathogen in stochastic environment, example of Chagas disease
Modelling Biological Evolution 2013 : Recent Progress, Current Challenges and Future Directions .
Coexistence of Insect Species competing for a pulsed resource: toward a unified theory of biodiversity in fluctuating environments
PLoS ONE . 6 ( 3 ) : e18039
Evolution of molecular error rates and the consequences for evolvability
Proceedings of the National Academy of Sciences of the United States of America . 108 ( 3 ) : 1082-1087
Adaptive Developmental Delay in Chagas Disease Vectors: An Evolutionary Ecology Approach
PLoS Neglected Tropical Diseases . 4 ( 5 ) : e691
Spatially heterogeneous stochasticity and the adaptive diversification of dormancy
Journal of Evolutionary Biology . 22 : 2094-2103
Adaptation locale et optimalité des stratégies de dormance en environnement imprévisible : Développements théoriques et validation expérimentale chez le balanin de la chataîgne Curculio Elephas
incollection . -- : 321-328