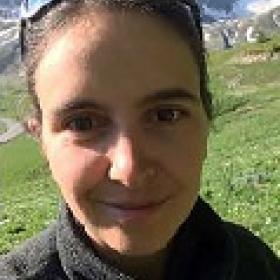 Garcia

Rébecca

Assistante ingénieure CDD

UCBL
Responsable de la mise en œuvre des protocoles scientifiques sur la faune sauvage en milieux naturels, je suis spécialisée dans les suivis de populations à long terme. Je m'occupe de la préparation logistique et de la réalisation des suivis de terrain. J'effectue des prélèvements sur différents modèles biologiques (principalement mammifères et oiseaux). Je suis chargée de la gestion des échantillons et des données récoltées, ainsi que de la gestion d'équipe et de l'encadrement de stagiaires sur le terrain.
------------
[English] Responsible for the implementation of scientific protocols on wildlife in natural environments, I am specialized in long-term population monitoring. I take care of logistical preparation and carrying out field monitoring. I take samples from different biological models (mainly mammals and birds). I am responsible for managing samples and collected data, as well as team management and supervision of trainees in the field.