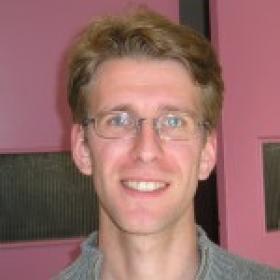 Bourgoin

Gilles

Maître de conférences

VetAgro-Sup
Publications
Display of 1 to 20 publications on 20 in total
Parasitized or non-parasitized, why? A study of factors influencing tick burden in roe deer neonates
PLoS ONE . 17 ( 7 ) : e0262973
Lack of efficacy of fenbendazole against Giardia duodenalis in a naturally infected population of dogs in France
Efficacy of a targeted selective treatment in dairy herds affected by clinical dictyocaulosis.
31st WORLD BUIATRICS CONGRESS .
Prevalence of major digestive and respiratory helminths in dogs and cats in France: results of a multicenter study
Reproductive females and young mouflon ( Ovis gmelini musimon × Ovis sp.) in poor body condition are the main spreaders of gastrointestinal parasites
Parasitology . 148 ( 7 ) : 809-818
Parasitized, non-parasitized, why? A study of factors influencing tick burden in roe deer neonates
Metabarcoding in two isolated populations of wild roe deer (Capreolus capreolus) reveals variation in gastrointestinal nematode community composition between regions and among age classes
Parasites & Vectors . 14 : 594
Diagnosis of bovine dictyocaulosis by bronchoalveolar lavage technique: A comparative study using a Bayesian approach
Preventive Veterinary Medicine .
Coupling scale-specific habitat selection and activity reveals sex-specific food/cover trade-offs in a large herbivore
Animal Behaviour . 102 : 169-187
Impacts of tourism and hunting on a large herbivore's spatio-temporal behavior in and around a French protected area
Biological Conservation . 177 : 1-11
Habitat-related variation in carcass mass of a large herbivore revealed by combining hunting and GPS data
Journal of Wildlife Management . 78 : 657-670
Do ecologically close species shift their daily activities when in sympatry? A test on chamois in the presence of mouflon
Sex-specific adjustments in habitat selection contribute to buffer mouflon against summer conditions
Behavioral Ecology . 26 ( 2 ) : 472-482
Haematological parameters do senesce in the wild: evidence from different populations of a long-lived mammal.
What determines global positioning system fix success when monitoring free-ranging mouflon?
European Journal of Wildlife Research . 55 : 603-613
What shapes intra-specific variation in home range size? A case study of female roe deer
Etude des variations spatio-temporelles de l'activité et de l'utilisation des ressources par les herbivores. L'exemple du mouflon méditerranéen (Ovis gmelini musimon x Ovis sp.) et du chevreuil (Capreolus capreolus).
Échecs de localisation des colliers GPS :une source d'erreurs à maîtriser
incollection . -- : 85-93
Etude des variations spatio-temporelles de l'activité et de l'utilisation des ressources par les herbivores. L'exemple du mouflon méditerranéen (Ovis gmelini musimon x Ovis sp.) et du chevreuil (Capreolus capreolus)
incollection . -- : 85-93
Determinants of seasonal variation in activity patterns of mouflon
Canadian Journal of Zoology . 86 : 1410-1418