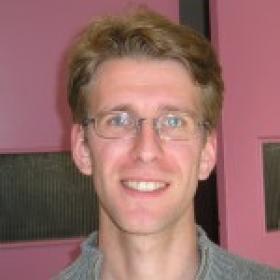 Bourgoin

Gilles

Maître de conférences

VetAgro-Sup
Publications
Display of 1 to 13 publications on 13 in total
Diagnosis of bovine dictyocaulosis by bronchoalveolar lavage technique: A comparative study using a Bayesian approach
Preventive Veterinary Medicine .
Coupling scale-specific habitat selection and activity reveals sex-specific food/cover trade-offs in a large herbivore
Animal Behaviour . 102 : 169-187
Impacts of tourism and hunting on a large herbivore's spatio-temporal behavior in and around a French protected area
Biological Conservation . 177 : 1-11
Habitat-related variation in carcass mass of a large herbivore revealed by combining hunting and GPS data
The Journal of Wildlife Management . 78 : 657-670
Do ecologically close species shift their daily activities when in sympatry? A test on chamois in the presence of mouflon
Sex-specific adjustments in habitat selection contribute to buffer mouflon against summer conditions
Behavioral Ecology . 26 ( 2 ) : 472-482
Haematological parameters do senesce in the wild: evidence from different populations of a long-lived mammal.
What determines global positioning system fix success when monitoring free-ranging mouflon?
European Journal of Wildlife Research . 55 : 603-613
What shapes intra-specific variation in home range size? A case study of female roe deer
Etude des variations spatio-temporelles de l'activité et de l'utilisation des ressources par les herbivores. L'exemple du mouflon méditerranéen (Ovis gmelini musimon x Ovis sp.) et du chevreuil (Capreolus capreolus).
Échecs de localisation des colliers GPS :une source d'erreurs à maîtriser
incollection . -- : 85-93
Etude des variations spatio-temporelles de l'activité et de l'utilisation des ressources par les herbivores. L'exemple du mouflon méditerranéen (Ovis gmelini musimon x Ovis sp.) et du chevreuil (Capreolus capreolus)
incollection . -- : 85-93
Determinants of seasonal variation in activity patterns of mouflon
Canadian Journal of Zoology . 86 : 1410-1418