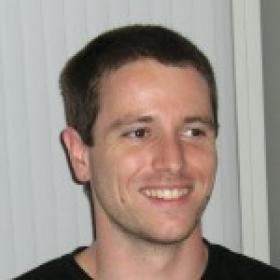 Publications
Display of 1 to 16 publications on 16 in total
Natural Selection beyond Life? A Workshop Report
Resource uptake and the evolution of moderately efficient enzymes
Molecular Biology and Evolution .
(In)exhaustible Suppliers for Evolution? Epistatic Selection Tunes the Adaptive Potential of Nongenetic Inheritance
Hormonal pleiotropy and the evolution of allocation trade‐offs
Evolution - International Journal of Organic Evolution . 73 ( 4 ) : 661-674
DOI: 10.1111/evo.13693
The Biased Evolution of Generation Time
Chapter eight - How host plant and fluctuating environments affect insect reproductive strategies?
Insect-Plant Interactions in a Crop Protection Perspective . 81 ( 1.ed. ) : 259-287
The Evolution of Bet Hedging in Response to Local Ecological Conditions
The American Naturalist . 184 : E1-E15
The evolution of genetic architectures underlying quantitative traits
Proceedings of The Royal Society B-Biological Sciences . 280 : 20131552
Influence of vector spatial dispersal on virulence evolution and prevalence of pathogen in stochastic environment, example of Chagas disease
Modelling Biological Evolution 2013 : Recent Progress, Current Challenges and Future Directions .
Compensatory evolution and the origins of innovations
GENETICS . 193 : 1209--1220
The role of epistasis in protein evolution
Evolution of molecular error rates and the consequences for evolvability
Proceedings of the National Academy of Sciences of the United States of America . 108 ( 3 ) : 1082-1087
Coexistence of Insect Species competing for a pulsed resource: toward a unified theory of biodiversity in fluctuating environments
Adaptive Developmental Delay in Chagas Disease Vectors: An Evolutionary Ecology Approach
PLoS Neglected Tropical Diseases . 4 ( 5 ) : e691
Spatially heterogeneous stochasticity and the adaptive diversification of dormancy
Journal of Evolutionary Biology . 22 : 2094-2103
Adaptation locale et optimalité des stratégies de dormance en environnement imprévisible : Développements théoriques et validation expérimentale chez le balanin de la chataîgne Curculio Elephas
incollection . -- : 321-328