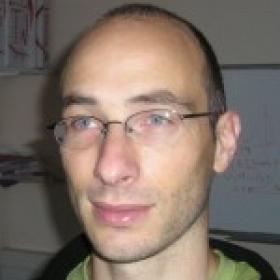 Publications
Display of 1 to 30 publications on 34 in total
Breaking down population density into different components to better understand its spatial variation
BMC Ecology and Evolution . 21 ( 1 )
Consistently high multiple paternity rates in five wild boar populations despite varying hunting pressures
Mammalian Biology: Zeitschrift für Säugetierkunde . 101 ( 3 ) : 321-327
Population genetic structures at multiple spatial scales: importance of social groups in European badgers
Journal of Mammalogy . 101 ( 5 ) : 1380-1391
Altitude shapes the environmental drivers of large‐scale variation in abundance of a widespread mammal species
Does multiple paternity explain phenotypic variation among offspring in wild boar?
Behavioral Ecology . 29 ( 4 ) : 904-909
On the evolutionary consequences of increasing litter size with multiple paternity in wild boar (Sus scrofa scrofa)
Evolution (International Journal of Organic Evolution) . 70 : 1386-97
DOI: 10.1111/evo.12949
How reliable are morphological and anatomical characters to distinguish European wildcats, domestic cats and their hybrids in France?
Journal of Zoological Systematics and Evolutionary Research . 52 : 154-162
DOI: 10.1111/jzs.12049
The relationship between phenotypic variation among offspring and mother body mass in wild boar: evidence of coin-flipping?
Journal of Animal Ecology . 82 ( 5 ) : 937--945
Environmental determinants of spatial and temporal variations in the transmission of Toxoplasma gondii in its definitive hosts.
International Journal for Parasitology: Parasites and Wildlife . 2 : 278-85
Distribution and spatial genetic structure of European wildcat in France
Animal Conservation . 15 : 18-27
Linking genetic diversity and temporal fluctuations in population abundance of the introduced feral cat (Felis silvestris catus) on the Kerguelen archipelago
Molecular Ecology . 20 : 5141-5153
Multiple colonisations of the western Indian Ocean by Pteropus fruit bats (Megachiroptera: Pteropodidae): The furthest islands were colonised first
Molecular Phylogenetics and Evolution . 51 : 294-303
Preserving genetic integrity in a hybridising world: are European Wildcats (Felis silvestris silvestris) in eastern France distinct from sympatric feral domestic cats?
Biodiversity and Conservation . 18 : 2351-2360
Male Reproductive Success in a Social Group of Urban Feral Cats (Felis catus L.)
Rodrigues fruit bats (Pteropus rodricensis Megachiroptera : Pteropodidae) retain genetic diversity despite population declines and founder events
Conservation Genetics . 8 : 1073-1082
Molecular Phylogeny of the Extinct Giant Deer, Megaloceros giganteus
Molecular Phylogenetics and Evolution . 40 : 285-291
Molecular phylogeny of the extinct giant deer, Megaloceros giganteus.
Molecular Phylogenetics and Evolution . 40 ( 1 ) : 285-291
What determines testis size in the domestic cat (Felis catus L.)?
Biological Letters . 43 : 41-49
Genetic structure of the feral cat (Felis catus L.) introduced 50 years ago to a sub-Antarctic island
Polar Biology . 28 : 268-275
Absence of heterozygote advantage in a population of fallow deer Dama dama L.
Biological Letters . 42 : 3-12
Bold attitude makes male urban feral domestic cats more vulnerable to Feline Immunodeficiency Virus
Neuroscience and Biobehavioral Reviews . 29 : 151-157
Molecular and behavioural analyses reveal male-biased dispersal between social groups of domestic cats
Ecoscience . 11 : 175-180
Spacing pattern in a social group of stray cats: effects on male reproductive success
Animal Behaviour . 68 : 175-180
Genetic and behavioural estimates of reproductive skew in male fallow deer
Molecular Ecology . 12 : 2793-2800
Dispersal pattern of domestic cats (Felis catus) in a promiscuous urban population: do females disperse or die?
Journal of Animal Ecology . 72 : 203-211
Microspatial genetic heterogeneity and gene flow in stray cats (Felis catus L.): a comparison of coat colour and microsatellite loci
Molecular Ecology . 12 : 1669-1674
The mating system of feral cats (Felis catus L.) in a sub-Antarctic environment
Polar Biology . 25 : 838-842
Spatio-temporal variation in cat population density in a sub-Antarctic environment
Polar Biology . 25 : 90-95
The diet of feral cats (Felis catus L.) at five sites on the Grande Terre, Kerguelen archipelago
Polar Biology . 25 : 833-837
Influence of oestrus synchronization on male reproductive success in the domestic cat (Felix catus L.)
Proceedings of the Royal Society B: Biological Sciences . 268 : 1049-1053