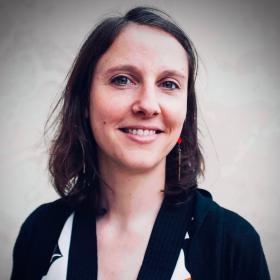 Batiment Mendel, 2ème étage. Bureau 12.025
Broad research interests : Using genetic data to understand human evolution : How are populations adapting to diverse environmental pressures (climate, diet, pathogens) ? How are humans and microbes co-evolving ? How various cultural features (matrimonial rules, language) shape the genetic diversity ? 
Thématiques de recherche : Chercheuse en génétique des populations humaines basée au LBBE à Lyon, je m'intéresse principalement à la manière dont les populations humaines s'adaptent à leur environnement, en particulier comment elles évoluent génétiquement en réponse à leur alimentation. D'une part, il s'agit de comprendre les adaptations qui ont eu lieu lors de la révolution néolithique, une transition culturelle majeure il y a environ 10 000 ans qui a été marquée par les débuts de l'agriculture et de l'élevage et au cours de laquelle diverses populations se sont mises à consommer en quantité des céréales et des produits laitiers. Pour cela, j'étudie la diversité génomique humaine et je cherche à détecter les signatures de la sélection naturelle. D'autre part, plus récemment, la révolution industrielle a entrainé de profondes modifications alimentaires. Bien que le génome humain n'ait pas eu le temps de s'adapter à ces contraintes trop récentes, les bactéries intestinales, elles, semblent avoir déjà évolué, ce qui n'est pas sans effet sur notre santé. J'étudie ainsi le microbiote intestinal de populations non-industrielles pour comprendre l'intime relation entre l'Homme et ses bactéries.
Publications
Display of 1 to 30 publications on 39 in total