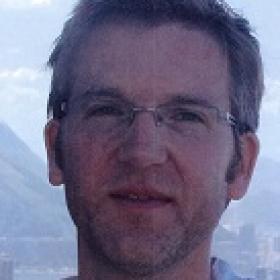 My work focuses on the evolutionary genetics of insects. I am currently developing three main themes:
1.        Organisms face many viral infections during their life. Although viruses are known for their pathogenic effects, a number of them, under studied, reveal more subtle effects, and are potentially heritable. We have discovered such a virus in a parasitoid wasp. Its main effect is to manipulate the wasp's egg-laying behavior, thus promoting its horizontal transmission. To improve our global understanding of insect-associated viral diversity we are conducting metagenomic programs in insect communities.
2.        During evolution, sequences of these viruses have been able to integrate into the chromosomes of their hosts (whether or not the integration is part of their natural cycle). Some of these insertions have allowed major genetic innovations such as the "invention" of the placenta in mammals. In hymenopteran insects, which live as parasites of other insects, several clades have "domesticated" viruses, which allows them today to address virulence factors to their hosts. These endogenized viruses are currently necessary for the good development of parasitoids. The first documented cases concerned the superfamily Ichneumonoidea. Our recent work has revealed similar phenomena, although completely independent, in other superfamilies (Di Giovanni et al. 2020, thesis in progress B. Guinet). One of the challenges is to define the extent and evolutionary impact of these domestications in insects.
3.        Bed bugs are a re-emerging pest. These hematophagous insects have experienced an extremely large population boom in recent years, probably related to the evolution of insecticide resistance. We are currently investigating the genetic determinants underlying the resistance phenotype (CIFRE thesis in progress Chloé Haberkorn).
            Parasitoid depositing an egg (and its virus) in a Drosophila larva. (drawing credit : J. Martinez)
Publications
Display of 1 to 28 publications on 28 in total
Genomic characterization of viruses associated with the parasitoid Anagyrus vladimiri (Hymenoptera: Encyrtidae)
DROP: Molecular voucher database for identification of Drosophila parasitoids
Molecular Ecology Resources .
A behavior-manipulating virus relative as a source of adaptive genes for Drosophila parasitoids
Molecular Biology and Evolution . 37 ( 10 ) : 2791-2807
A behavior-manipulating virus relative as a source of adaptive genes for parasitoid wasps
Deciphering the behaviour manipulation imposed by a virus on its parasitoid host: insights from a dual transcriptomic approach
Genome sequencing of the behaviour manipulating virus LbFV reveals a possible new virus family
Additional heritable virus in the parasitic wasp Leptopilina boulardi: prevalence, transmission and phenotypic effects
Competitive outcome of multiple infections in a behavior-manipulating virus/wasp interaction
The influence of male wing shape on mating success in Drosophila melanogaster
Animal Behaviour . 85 : 1217--1223
An inherited virus influences the coexistence of parasitoid species through behaviour manipulation.
Ecology Letters . 15 ( 6 ) : 603-10
Influence of the virus LbFV and of Wolbachia in a host-parasitoid interaction.
PLoS ONE . 7 ( 4 ) : 1-10
Heritable variation in an extended phenotype: the case of a parasitoid manipulated by a virus.
Journal of Evolutionary Biology . 25 ( 1 ) : 54-65
An inherited Virus manipulating the behavior of its parasitoid host : epidemiology and evolutionary consequences
incollection . -- : 119-139
Prevalence of a virus inducing behavioural manipulation near species range border
Molecular Ecology . 19(14) : 2995-3007
Evolution and manipulation of parasitoid eggload
Evolution - International Journal of Organic Evolution . 63 ( 11 ) : 2974-2984
A Virus-Shaping Reproductive Strategy in a Drosophila Parasitoid
incollection . 70 : 334-359
Molecular Detection Penetrance and Transmission of an Inherited Virus Responsible for Behavioral Manipulation of an Insect Parasitoid
Behavioural manipulation of insect parasitoids by a maternally inherited virus: ecological consequences and potential applications for biological control
Entomological Research . 37 : A11-A73
Artifical transfer and morphological description of virus particles associated with superparasitism behaviour in a parasitoid wasp.
Journal of Insect Physiology . 52 : 1202-1212
Superparasitism evolution: adaptation or manipulation?
The virus infecting the parasitoid Leptopilina boulardi exerts a specific action on superparasitism behaviour
Parasitology . 132 : 747-756
A Newly Discovered Virus Manipulates Superparasitism Behavior in a Parasitoid Wasp
incollection . 2 : 119-139
Superparasitism acceptance and patch-leaving mechanisms in parasitoids: A comparison between two sympatric wasps
Animal Behaviour . 69 : 1227-1234
Cost induced by viral particles manipulating superparasitism behaviour in the parasitoid Leptopilina boulardi
Parasitology . 131 : 161-168
Divergent strategies in low temperature environment for the sibling species Drosophila melanogaster and D. simulans: Overwintering in extension border areas of France and comparison with African populations
Evolutionary Ecology . 17 : 523-548.
Infectious behavior in a parasitoid
Science . 302 : 1930-1930
Infection polymorphism and cytoplasmic incompatibility in Hymenoptera-Wolbachia associations
Evidence for female mortality in Wolbachia-mediated cytoplasmic incompatibility in haplodiploid insects: Epidemiologic and evolutionary consequences
Evolution - International Journal of Organic Evolution . 54 : 191-200